Running a successful live streaming event is much more than pressing go live and starting your stream. As a streamer, running a stream involves planning the content within your stream and any stream training, as well as production of stream graphics, and creation of an agenda for the event.
Don't stress about planning your event though, we'll lay out everything needed to run a successful event below so that when you start putting together your event it'll be no big deal.
Planning for a livestream
Whether you've just created your realm or are adding additional streamers to your team, this is the place to start your planning process for running a successful live streaming event.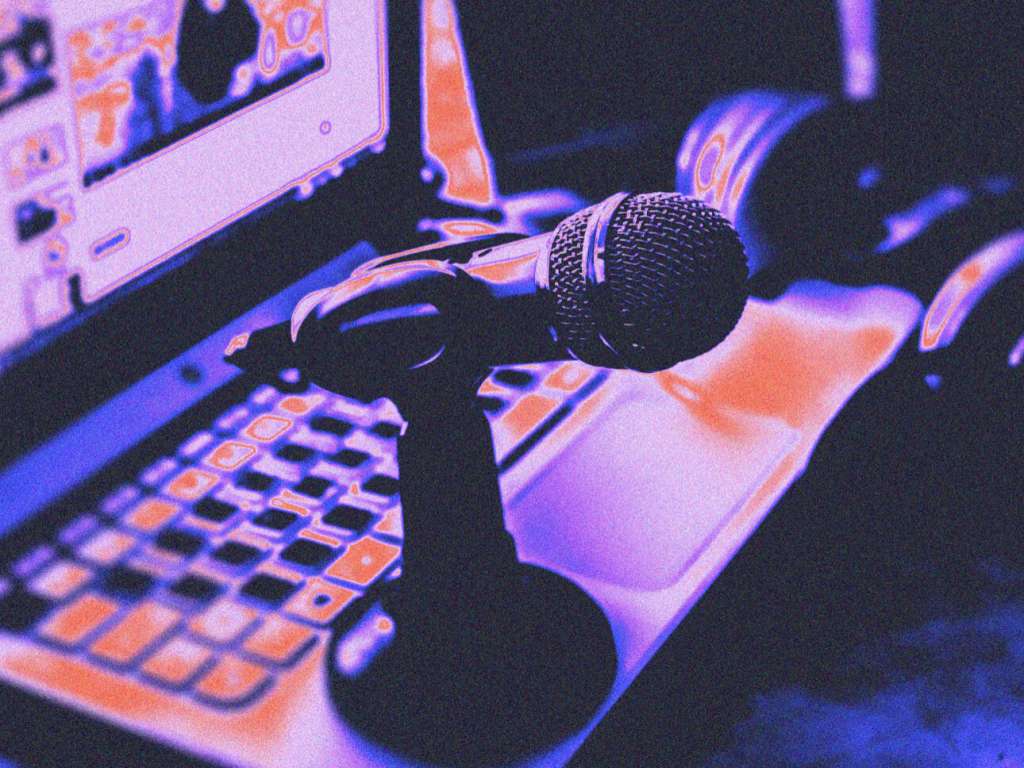 Getting setup with hardware
A large part of a successful stream is having a strong technical foundation. If you have other creators on your team, ensure they're also aware of the ideal setup and must have:
Knowledge of how to stream
Determined whether they're streaming through web or using Lobbies (we will also offer support for third-party broadcasting software)
A strong internet connection
A microphone and headphones
A streaming-capable computer
Determining the details of your event
Before creating an official agenda for your stream, the details of your event must be confirmed. To plan a live stream event, you should ask yourself these questions:
When will my event take place?
What topics am I interested in talking about during the event?
Are there additional guests that plan to join the event?
Is my event free or only for paying members?
Preparing for an event
Once you've learned how to stream and have planned the foundation of your event, it's time to formalize that planning into a set agenda, visuals, and how you will promote the event. graphics and a live streaming for events strategy.
Creating an event agenda
The agenda should be developed based on the previous details planned
Acts as a timeline for the stream and makes everyone aware of talking points
Includes an chat rules to be announced
The event agenda doesn't need to be followed perfectly, but acts as a rough guideline

Designing stream graphics
Quality stream graphics are crucial for an engaging live stream event
Channel thumbnails and pre-stream screens should be created
Within the stream, stream screens should also be created
Beyond graphics, you should also consider adding stream transitions and background music

Forming an event promotion strategy
Your event needs to be promoted ahead of time to maximize viewers
Strategy should include community announcements, social media, and email
In our experience, it's optimal to begin promotion at least 2 weeks in advance
Final preparation for your event
After planning the content of your stream and preparing your technical setup, it's time to practice and do final checks before the event.
Rehearsing your stream
It is recommended that this takes place a week before the event
Anyone involved in the stream should join this meeting
This meeting is dedicated to finalizing the agenda and confirming technical setup
Final check before the event
The day of the event, you should all meet 30 minutes prior
Double checks reliable technical setup

Going live
Once your tech setup is confirmed, you're ready to go live
When you're live, you should have a moderation team in place to monitor chat
Also consider creating a Q&A prompt for question segments
Let's wrap it up
As you can see, thorough preparation before going live is important to maximizing your viewership, creating a quality stream, and establishing a strong technical foundation. Each community is different, so take each of these ideas into consideration and adjust as needed to fit your audience.
Planning and executing live events can be as simple or time-consuming as you make it. With larger events, you want to dot the i's and cross the t's perfectly and that can be a lot of work. If you need a hand, we offer end-to-end event production support so you can have hands-free and stress-free events. Get in touch if you're interested and we're happy to learn more about your next event!